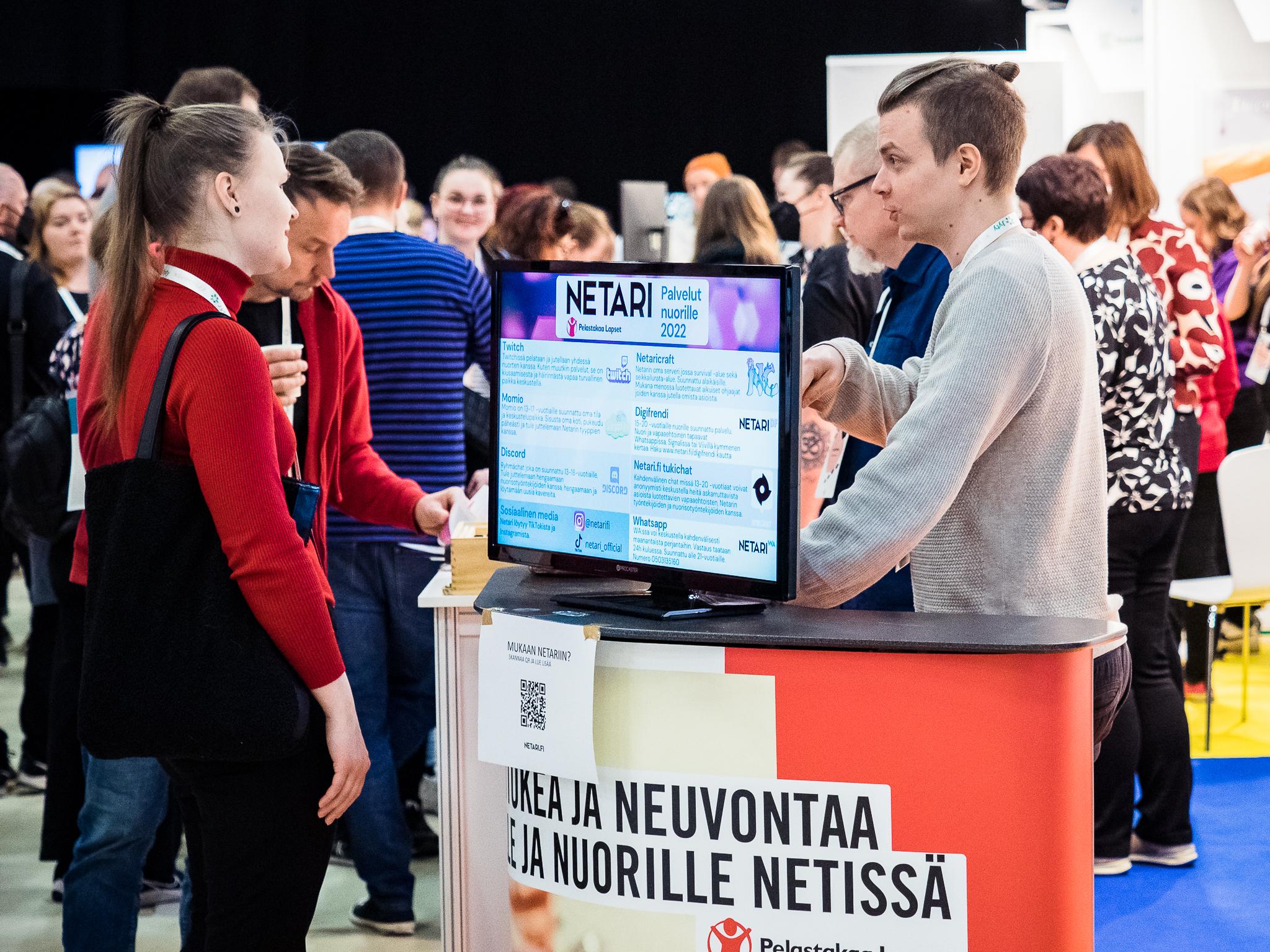 YOUTH2023 – National Days of Education and Youth Work will be held at Jyväskylä Paviljonki from 18 to 20 April 2023. The event is geared towards professionals, students and volunteers in the education and youth sector. The event is attended by as many as 3,000 people from different municipalities, regions, parishes and educational establishments across Finland.
The goal of the event is to develop expertise in the education and youth work sector and enable the nationwide spread of good practices. The YOUTH2023 event increases appreciation for the education and youth sector and makes it more visible. It also raises key issues in the sectors for public discussion. There will also be an international seminar within the YOUTH2023 event.
The YOUTH2023 event is held in a sustainable way. The event organizers are Allianssi and Kirkkohallitus.


What?
YOUTH2023 – National Days of Education and Youth Work is and event for the both sectors. The key elements of the three-day event are the seminar programme and the comprehensive exhibition area. The event looks at current and important topics and trends concerning education, youth and youth work. Attendees can look forward to lectures, workshops, panel discussions, great experiences and meeting new people.
Who is it for?
The event is intended for actors in the education and youth sector. Professionals, researchers, volunteers and students are all welcome. In fact, you only need to be interested in education, youth and the youth sector! Up to 3,000 education and youth sector actors from around Finland and Europe are expected to attend the event.
When?
18 to 20 April 2023
Where?
The fair and event center Paviljonki in Jyväskylä.
Why?
YOUTH2023 highlights the education and youth sector in public discussion and builds bridges between actors in the sector. Once a year, the event gathers together under the same roof actors in the sector to discuss shared topics of interest. Updating and expanding one's expertise and knowledge is more important than ever. The world is changing quickly and, as education and youth sector professionals, we need to be experts on the new trends and topics so that we can do our work as well as possible and promote young people's well-being that way.

YOUTH2023 offers a fantastic opportunity to develop one's expertise, learn from peers and network – those are some great reasons to attend!
Who's the organiser?
The event is organized annually by the Finnish National Youth Council Allianssi. This year the event is organized with Kirkkohallitus.
Ticket sales
You can buy tickets for the event from the ticket office right now! Click here to buy tickets.