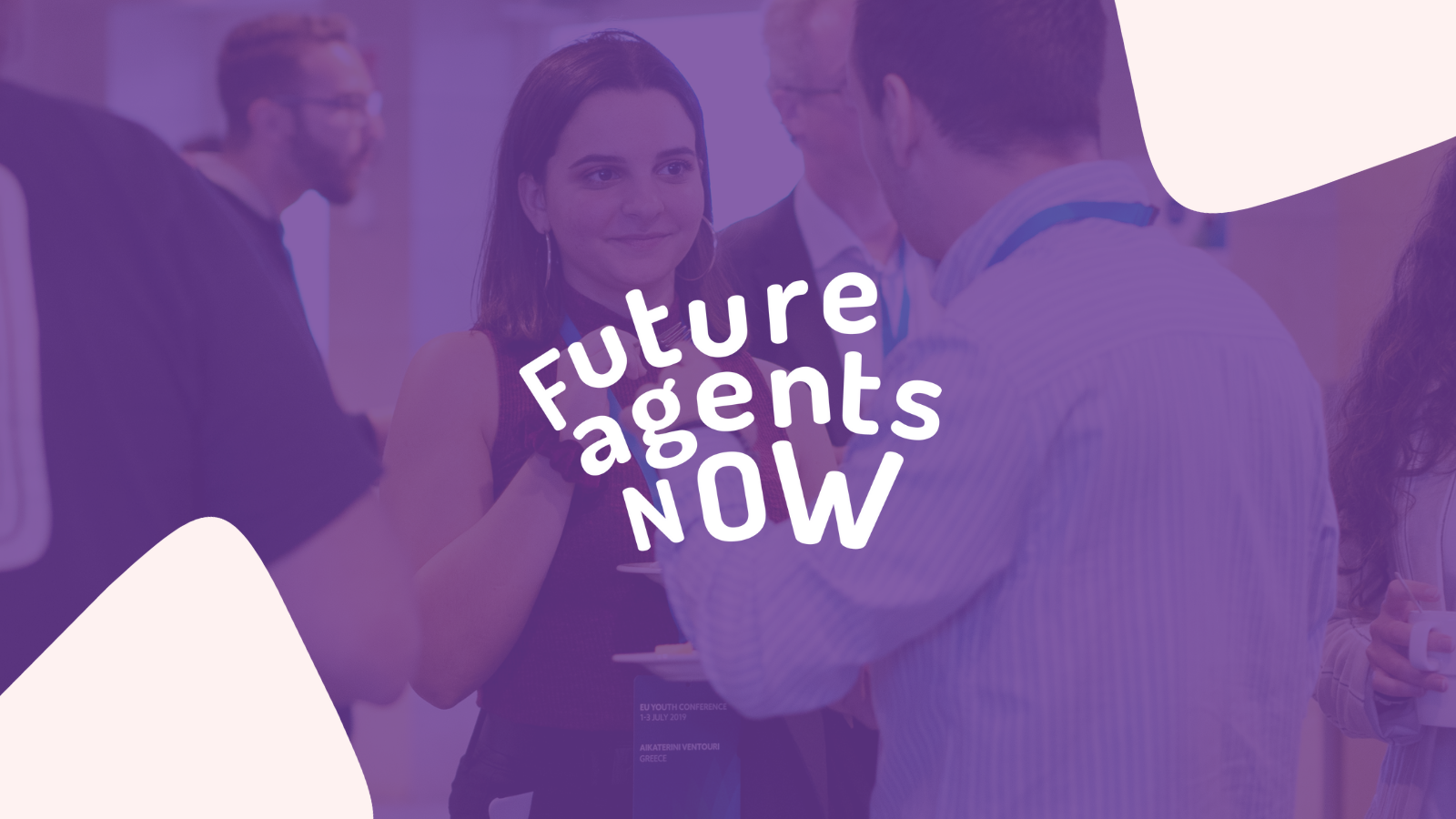 Future Agents NOW (2021-2024) is an EU funded project that supports the participation of young people in international decision-making processes. The project strengthens youth delegate programmes, builds the capacities of delegates, and enhances diversity in youth delegate programmes.
Youth delegates are representatives who raise the voice of young people in decision-making processes, typically in United Nations meetings as part of their national delegation. A core task of youth delegates is to participate in these major meetings, but they are also expected to participate in public discussion and have dialogue with other young people.
While the tasks expected of delegates seem to be growing, youth delegate programmes around the world are run with varying – and often lacking – resources. Programmes in different countries are also diverse in their procedures around appointing, training, and supporting delegates.

Future Agents NOW taps into the developmental potential of youth delegate programmes by fostering cooperation between the National Youth Councils of Finland, Denmark, and Estonia. The project researches experiences of good practices to organising youth delegate programmes around the world and creates recommendations and educational material for both organisations managing delegate programmes as well as for delegates themselves. 
As an important part of the project, a network of young Future Agents from the partner countries has also been set up. The purpose of the network is to give current delegates and future hopefuls a chance to gain support and ideas from their peers.

Future Agents NOW will run from late 2021 to the Spring of 2024. Once finalised, all project materials, such as a handbook for delegates and an online learning tool for organisations, will be published for free use online. A final conference will also be held in Brussels in April 2024, which all interested parties are welcome to attend.
For further information or invitations to cooperation on strengthening youth delegate programmes, please contact the project manager Laura Lamberg (laura.lamberg@nuorisoala.fi).
Future Agents NOW is funded by the Erasmus+ programme of the European Union. The European Union is not liable for the content of this article. For more information on the Erasmus+ programme, visit https://erasmus-plus.ec.europa.eu/.